Nadlan Realty Ltd. Brokerage
MLS listing brokerage.
​
When we list your property for sale on the Toronto Region Real Estate Board. The largest board in Canada with 50,000 members (brokerages, brokers, and salespersons)
we do not stop there.
Nadlan realty listings will display on brokerages, brokers, and realtors websites in Canada
TRREB MLS populates the listings to CREA and CREA distribute to www.REALTOR.CA
and from CREA IDX and DDF programs to
the following websites providers listings to include
REALTOR.ca Data Distribution Facility (DDF®)
With the REALTOR.ca Data Distribution Facility (DDF®), Nadlan realty is in control of where our listings are shared including your website, franchisor sites, real estate advertising websites, and partner sites. Broker owners and salespersons can advertise listings locally, provincially, nationally, or internationally.
- Save Time Automate Nadlan realty marketing processes and save time. Enter and update Nadlan realty listings information once and have it sent to your website, franchisor sites, real estate advertising sites, or partner sites at the same time.
- Increase Nadlan realty National Reach. Increase our exposure and gain access to new markets, new clients, and new opportunities.
- Build Nadlan realty Brand. Build brand and ensure advertisements of our listings are consistent, accurate, up to date, and branded with the MLS® and REALTOR® trademarks.
: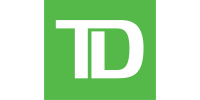 TD BANK- When a consumer uses the TD Mortgage Affordability Calculator, TD is only allowed to display a thumbnail image and limited information (including price, address, MLS® number, and brokerage name). In addition, a link will be presented to see the full listing on REALTOR.ca,
Scotiabank bank eHOME, a digital mortgage experience that lets Nadlan realty clients apply online, track their status, and know the instant they're approved-all while searching for properties sourced directly from REALTOR.ca DDF®. To access your listing content, clients will need to log in to Scotiabank eHOME. Your listing content will appear on eHOME with the following information: the primary image of the listing, name of the brokerage, MLS® number, address, number of bedrooms, and number of bathrooms. If an eHOME user wishes to contact Nadlan realty from a property viewed on eHOME, they will be redirected to the full listing on REALTOR.ca.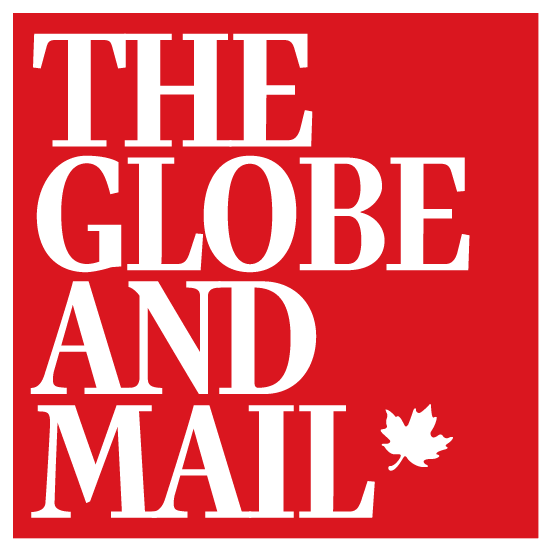 With seven million unique monthly readers, theglobeandmail.com is a popular source for real estate news, market analysis, and housing data. Readers can now view listings alongside articles that have been selected based on criteria including location and price.
omeFinder.ca makes it easy for Canadians to find their ideal home. Whether it's a resale home or one that's just being built, HomeFinder.ca's smart search technology, comprehensive listings, and detailed neighborhood descriptions allow buyers to find a home.

Point2 Homes is a top real estate search website in Canada, attracting 13 million views each month. Mobile-friendly, with an easy-to-use map-based search, Point2 Homes enables Nadlan realty to increase exposure.

Ovlix.com is a new Real Estate Search engine created using the most advanced technology.

RealEstateBook.com is a top-rated real estate website with over 1.5 million listings updated daily throughout North America, local print publications in over 300 markets, and an additional 300 markets displaying online content.

TMG MyMortgage Connect promotes all your DDF® enabled REALTOR® listings to in-market, active home buyers by giving them home and mortgage tools to get their deal done. See www.morgiij.com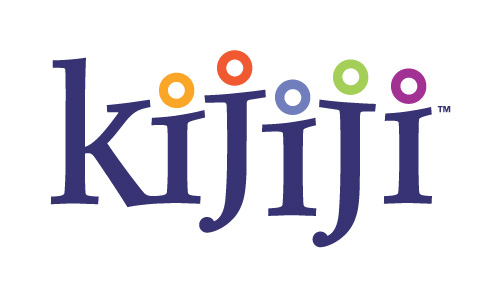 Kijiji is Canada's largest classifieds site. Kijiji is currently accepting real estate classified ads for residential and for sale property types only. These include single family, recreational and multi-family.

Advertise Nadlan realty listings and open houses on this state of the art platform. Potential buyers can create personalized open house tours and set reminders for upcoming open houses so that they do not miss! All leads generated are sent to Nadlan realty.

Hausway is Canadian Real Estate Hub to connect realtors, agents, buyers, sellers, and other industry-related service providers for services and property sales or rent/lease advertising of all types of properties.

Rentals.ca provides advertising for residential properties for lease across Canada. All residential property types are accepted. Mobile-friendly, an easy-to-use map-based search enables Nadlan realty to increase exposure & generate quality rental leads.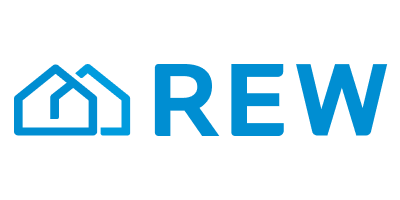 REW (Real Estate Wire) is Canada's leading real estate marketplace for Brokers and Agents. REW's suite of digital marketing solutions gives agents premium brand exposure, targeted listing promotion, and connections with qualified buyers and sellers.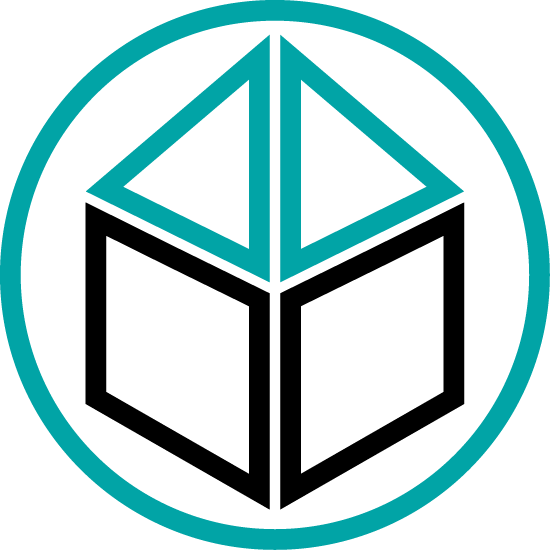 Youvirt, a real estate marketplace for all properties across Canada. We help connect realtors and buyers with advanced tools and features giving you more exposure.

school is one of the largest providers of curated Neighbourhood Data and Neighbourhood Reports in Canada. Today SchoolQ offers coverage and hyper-local content for 130 cities that include 6.3 million home addresses in 2,400 neighborhoods.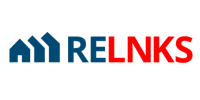 Linking together home buyers, real estate agents, lenders, mortgage brokers, and home service providers, RELNKS is the only company that aims to capture the entire homeowning process and all its participants in one free-to-use mobile app. Our platform allows users to seamlessly navigate from one step to another in their real estate journey, while transparent status updates are automatically created and shared at every milestone.
Whether it's helping your clients find a home inspector, real estate lawyer, moving services, or more, RELNKS becomes their personal guide to homeownership. The platform saves them time and money and allows you to focus on your business. Built by the largest Appraisal Management Company in Canada, Nationwide Appraisal Services, with over 30 years of leading the industry.
With RELNKS, you'll stay a step ahead.
National Shared Pool- Nadlan realty listings will display on all brokerages, brokers, and realtors website in Canada
who operate websites for brokerages & salespeople. When a buyer searches online he will see our listings on all websites in Toronto GTA and York region.
The listings populated to other media channels and websites. The Canadian Real Estate Association (CREA) owns and operates the website www.realtor.ca.
| | | | | |
| --- | --- | --- | --- | --- |
| | | | | |
| TD BANK | THE GLOBE and Mail | HOMEFINDER | POINT2HOMES | MORTGAGE GROUP |
| SCOTIA BANK | | OVLIX | ZILLOW.COM | CRAIGSLIST |
| | | THE REAL ESTATE BOOK | HOMES.COM | |
| | | KIJIJI | zolo | |
| | | REALTOR.CA | rentals | |
Nadlan realty signed a listing agreement with Zillow. Nadlan Realty listings will be featured on Zillow.com soon. Nadlan realty listings on Toronto Real Estate Board will feed the Zillow website
From TREB, Nadlan Realty listings will distribute to all website owned by Brokerages, Brokers and salespersons members of TREB
From TREB, Nadlan Realty listings will display on realtor.ca and with the CREA'S DDF program it will be on most Brokerages and salespersons website in Canada
Open House for brokers and agents working in the area, and for potential buyers who consider moving to the community
- Prepare your home for sale- cleaning, painting, repairs, lights, renovation, remove personal items, and furniture from the property.
- Property flyers - Professional pictures and Virtual Tours - Property floor plan if required - Property staging -Home inspection report
MARKETING PLAN OUR OBJECTIVES
• To get as many qualified buyers into your property until it is SOLD!
• To communicate with you on a consistent basis
• To assist you in getting the highest possible dollar value for your property with the least amount of problems and in an efficient manner
OUR PLAN FOR SELLING YOUR HOME:

1. price your home to sell
Present you with a Comparative Market Analysis (CMA)
Price your property competitively so it is the best option in today's market
Suggest and advice as to any changes you may want to make in your property to make it more saleable
Actively market your home until it is SOLD!
A. Submit your property to the TREB Multiple Listing Service
B. Place a professional "For Sale" sign on your property
C. Maintain a web presence on Realtor.ca and other proven affiliated sites and agencies
3. Keep you informed
A. Contact every agent that shows your property and provide you with his/her feedback through our transaction report system, if we're able to obtain the information from the showing agent
B. Invite you to register at TREB which will search the MLS and notify you of any changes in activity within your subdivision (Sales, New Listings, Pending, and Price Changes)
C. Provide you with a copy of all advertising via the transaction report D. constantly update you with any changes in the market that may affect the sale of your home
4. Negotiate all contracts
A. Present ALL offers
B. Represent YOU in the negotiating process to get the highest possible price!
5. Close the Sale once a contract has been negotiated
A. Keep track of crucial dates in the real estate purchase contract
B. Follow up with the lawyer and other agent and keep you informed of the closing process
C. Review Sellers Proceeds and Settlement documents prior to closing
Our mission is to empower consumers to make SMART DECISIONS about their future or current HOME
​
MLS listing, MLS realtor